Product Details
CHAHONG Volume Curler 1ea
Composition
Charcoal Volume Curler 1ea
Volume Roll 1ea
Volume Brush 1ea
Silicon Pad 1ea
Curl pouch 1ea
Product Manual 1ea
The volume of the hair is the foundation that makes beautiful lines on the face and makes the hair design last.
But for customers who can't borrow hair designer hands every day of their busy lives,
Cha Hong Hair Salon contains the hair concerns and experiences of 130,000 customers a year, including 400 professional designers.
It was co-developed with Cha Hong Academy and professional technical researchers.
Design and design with professional touch and sincere consideration,
It aims for sustainable beauty that allows users to care and love themselves more.
- Special coated titanium barrel
- Volume fit of the salon 32.5 mm
- 3 mm specialized Velcro volume roll
- Temperature control system
150℃ - Recommended for thin wool, damaged hair, root volume, volume roll.
170℃ - Recommended for using regular wool, health cap, and volume brush
190℃ - Recommended for using thick, curly, or healthy hair
- 47 revolutions per minute
Voltage
AC 220V/60Hz, 50W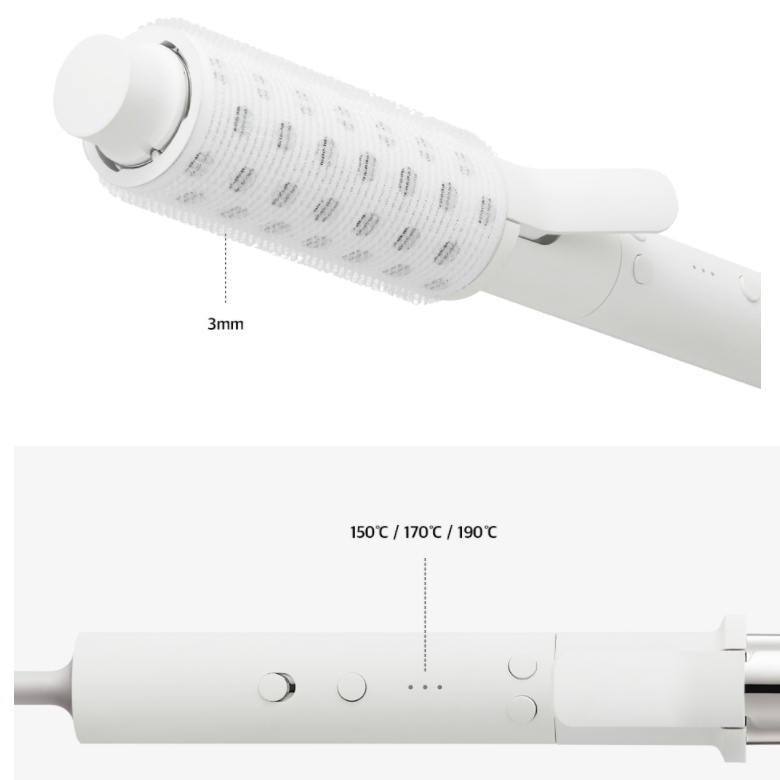 #CHAHONGVolumeCurler1ea #CHAHONG #VolumeCurler #CHAHONGCurler #CHAHONGiron #curlingiron #haircurler #haircurling #hairiron #hairvolume #hairdevice #BBK #KoreanMakeup #Kbeauty #Koreancosmetics #Koreanskincare #Koreancosmeticsonline @beautyboxkorea